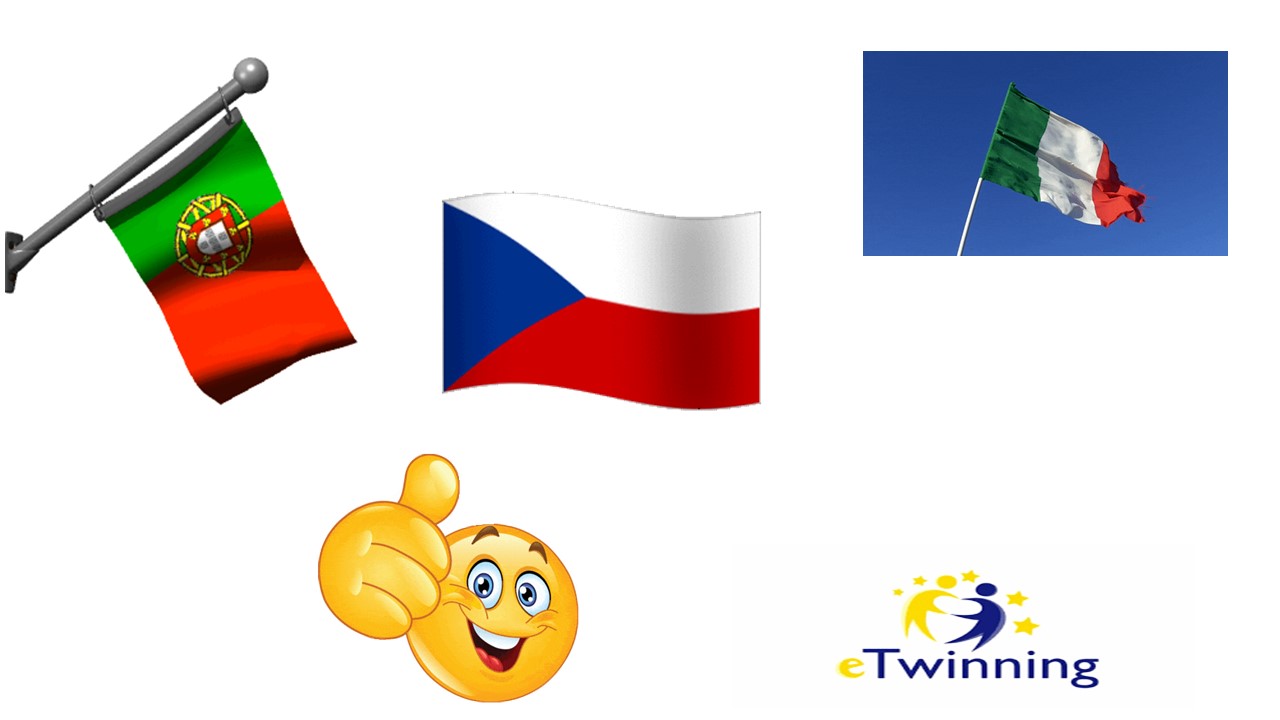 NUOVA FINESTRA ETWINNING 2020 – 2022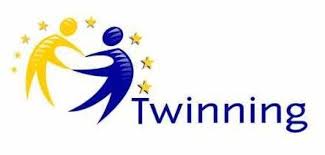 Questo indirizzo email è protetto dagli spambots. È necessario abilitare JavaScript per vederlo.  
"THINK OF IT ... VISUALIZE IT ... HAVE IT DONE"
Gemellaggio con il Portogallo e la Repubblica Ceca, patrocinato dall'Amministrazione Comunale. Gli studenti dell'Istituto Comprensivo I.C. CROSIA stanno aprendo il territorio locale a un contesto globale, abbracciando cultura e tradizioni che contraddistinguono e valorizzano i diversi popoli. Un totale di 70 studenti: di cui 50 stranieri e 20 italiani hanno allestito il tavolo della comunicazione e in uno scambio di informazioni culinarie, storiche e culturali costruiscono ponti di contatto virtuale, abbattendo le barriere fisiche e psicologiche, che la pandemia ha edificato. Grandiosa la collaborazione dei partners, dell'Amministrazione comunale, della comunità educante, che ha condiviso le sue splendide abilità culinarie, valore aggiunto di un territorio che vive di turismo e cultura, questa è la cultura che si radica nella tradizioni, proiettandosi in un futuro di collaborazione e confronto; che confluir in un campo estivo programmato per il prossimo Agosto 2022. Gli studenti si incontrano in una serie di MEET TALKS ogni 2 settimane  per discutere di temi stabiliti dai docenti coinvolti nel progetto, temi relativi alla loro quotidianità e interessi specifici: hobbies, typical foods, Easter traditions, school system and schooling. La lingua è diventata strumento di comunicazione che ha abbattuto barriere culturali, cognitive e verbali. Fondamentale è stato l'uso del linguaggio non verbale; uso di emoticons in chat o di un inglese sempre più identificato come lingua franca. Ognuno ha espresso le proprie potenzialità nella colonna ETWINNING 2020 – 22 in musica, parole, danza o scrittura. La motivazione è stata incentivata così come l'autostima. Nel corso dell'anno prossimo il progetto avrà un iter di svolgimento su temi inerenti al seasonal/glocal nella speranza di un'approvazione da parte di INDIRE come Erasmus+ 212.
scarica descrizione progetto.docx
PROJECT   TITLE         Questo indirizzo email è protetto dagli spambots. È necessario abilitare JavaScript per vederlo.
| | |
| --- | --- |
| START  DATE |  JANUARY 2021 |
| END       DATE | JUNE    2021 |
PARTNER SCHOOLS: 
C. CROSIA, Italy: Headteacher, Mrs Rachele Anna Donnici, Mrs Vulcano Carmela, Mrs Maria Grazia Arcidiacone , Franco Ausilio
Gymnázium, Jírovcova 8, České Budějovice, České Budějovice Repubblica Ceca Deputy Headteacher Mrs Lenka Kudrlickova, Mrs Tereza Hniličková
Agrupamento de Escolas D. Afonso Henriques, Vila das Aves, Vila Das Aves Portogallo
Deputy Headteacher    Mr  Paulo Costa


Mr  Fernando Maia   
PLANNING         
                  It is an ambitious partnership project between schools of the same level, which aims to
enrich the personal and professional career of educators and students

internationalize what is local to open it to a wider sector

map and analyze, collect and organize a large amount of data and materials;

find out what surrounds us as citizens and consumers;

know what is positive and genuine in our lands

acquire a broader perspective of LITERACY  through the use of technologies resulting in the creation of an important and unique database of partners, beneficiaries and local and international institutions, thus adding research and experimentation to the internationalization of brands, names of local producers and descriptions of locally produced foods, procedures, traditions and methods; aimed at raising awareness of the beauty and wealth of our lands.
Innovation is:
the high potential and richness in terms of natural landscapes, mild climate and tourism

in a consortium of partners that decides to work deeply on the sense of belonging to a wider community: the European Union
METHODS
in multicultural and multitasking groups that share the same aim: communicate and do something in the language they love to be DIGITAL - YOUNGER --- SMARTER - CREATIVE
DEBATING

ROLE PLAY

FIELD RESEARCH
ACTIVITIES /

TIME

OBJECTIVES

 

 

Creation of a

Food&Beauty Map

ü  a first group will create a slogan "THINK OF IT .. VISUALIZE IT ......... HAVE IT DONE"

ü  a second will work on the category: Food/ Monuments /Traditions

ü  a third will divide foods into  groups, with nutritional data in order to promote healthy eating, with the support of local actors and producers

ü  a fourth will schedule the events to be organized; for example:  market stalls in local squares, advertising campaigns on seasonal products

cooking race at home with family and grandparents

ü  A fifth will plan a multimedia propaganda through the creation of a website / blog or interactive platform

 

 

 

 

Edu – food smart LITERACY

ü  achieve Literacy

ü  foods will be divided into groups, with nutritional data in order to promote healthy eating, with the support of local actors and producers

ü  food and edu events will be scheduled in market stalls of local squares, for             

example oil and wine tastings

fruit and veg

bread and cakes

typical items

monuments

 

Partners' exchange

 

       A small group of students and a teacher will be invited by the promoter town to spend there a 5 days activities (  travel + stay paid by the municipality )

 

ü   use and mastery of LISTENING / SPEAKING / READING / WRITING skills ---- according to the CEFR

ü  Creation of interactive resources:

ü  Paper brochures

ü  Publications

ü  Sharing of self-produced teaching materials in L2: communicative functions cards

ü  Linguistic - communicative database

ü  Activities scheduled in town
SCHEDULED ACTIVITIES
  WHAT

HOW ….

 

 

 

Food&Beauty Map

 

January/April

according to the seasonal product

 -        Students will create a database of local producers, sellers and traditional restaurants through images of places, recipes and typical items.

-        Data will be published on the website / blog / platform created and exchanged between partners

-        Traditional producers, sellers and restaurants will be mapped on Google Maps.

-        Students will do a survey to classify the products according to their taste, beauty and nutritional facts  

-        They'll collect data on traditional local food

-        interview the elderly about eating habits and products belonging to everyone's roots

 

 

 

LOCAL

 LITERACY

 

January/ April

 -        Students, teachers and local users will organize LOCAL literacy week in terms of:

Food products

Monuments

Traditions

Typical items

 

through

 

o   competitions

o   exhibitions

o   short pantomimes

-       The final publication with information and images on the project will be shared among the various partners
OUTPUTS
Videos

Students' talks in a blog

L2 formats shared on a website

Chats and blog activities

Monthly students' videoconference with Zoom or Gsuite

Linguistic survey with google forms

Power point presentations

Booklets

E-books

PDF documents

Assessment grids
CHECKING  PHASE
will be run through google forms surveys:
LA1- A2

 Communicative skills

NOW  I  CAN 
WITH  A  LOT  OF  HELP
WITH  A  LITTLE  HELP
WITH  NO  HELP

LISTENING

I can recognize words and phrases when people speak slowly and clearly.

SPEAKING

I can interact in a simple way

I can ask and answer questions in areas of immediate need or on familiar topics.

I can use simple phrases and sentences to describe where a given topic

READING

I can understand familiar names, words and very simple sentences

WRITING

I can write a short, simple passages.

I can fill in forms about given topics
CITIZENSHIP  SKILLS   SURVEY ….
 

 

 

I am an

informed

European

citizen who

can access,

process and

evaluate

knowledge

relevant to

Europe and the wider world, and act upon it.

 

I have basic knowledge of the geography in

Europe and a general idea of European history.

 

I have an idea of the variation within Europe per country: natural condition, size of population, language

 

I know in which fields European and international institutions exert an

important influence, and can explain the consequences for citi- zens, giving concrete examples.

I can collect and organize general information on Europe and the wider world.

 

 

I can collect and organize information on current European and international affairs.

 

 

I can defend my opinions on European affairs in discussions with others with

well-informed arguments.

I am aware of the principles of democracy in European countries.

I can share knowledge with my classmates on my own country ( politics, geography, economics, history, science and technology, culture / national heritage) in relation to Europe.

I have an idea of the importance of lifelong learning and the steps to take towards personal fulfillment, active citizenship and employability in Europe.
SCARICA PROJECT 2020 - 2022.docx
https://it.padlet.com/runner06/cwafrfa9acyv8i0m
2007 / 2021 e oltre …… CERCANDO - CREANDO - TROVANDO AND UNDOING MOTIVATION / INFORMATION
                                             Questo è un percorso di osservazione, costruzione e destrutturazione del processo di comunicazione, veicolo di informazioni alla base dell'apprendimento attraverso l'uso della L1 Italiano e L2 Inglese.
                                            Pertanto, è stato creato un padlet contenitore dell'evoluzione nel tempo del nostro percorso formativo bidirezionale: dal docente al discente e dal discente al docente. Il processo è un work in progress iniziato nel 2007. I docenti coinvolti sono il prof Ausilio Franco, docente di Italiano, Storia e Geografia; la prof.ssa Carmela Vulcano docente di Inglese, la prof.ssa Maria Grazia Arcidiacone prof.ssa di Italiano, Storia e geografia (quest'ultima nel progetto di gemellaggio con studenti dal Portogallo e dalla Repubblica Ceca in corso)
                                        Il padlet è stato inserito in un TIMELINE a partire dal 2007 al 2021  e oltre, un arco temporale all'interno del quale gli studenti ed i docenti hanno acquisito consapevolezza dello strumento di comunicazione cercando, creando, trovando e destrutturando la motivazione, che si è rivelata la chiave di volta al punto di stallo: PERCHE' SI OPPONE TANTA RESISTENZA ALL'APPRENDIMENTO DELLA LINGUA L1 – L2 che sia? Pertanto, abbiamo deciso di sperimentare diverse strategie di comunicazione: sensoriale e intellettiva, ossia coinvolgendo i 5 sensi: vista, udito, olfatto, tatto e gusto uniti alle fasi di codifica/decodifica delle informazioni all'interno dei processi cognitivi.